Audio Ads for Branding | Voice Over Scripting Guide and Tone Tips Launched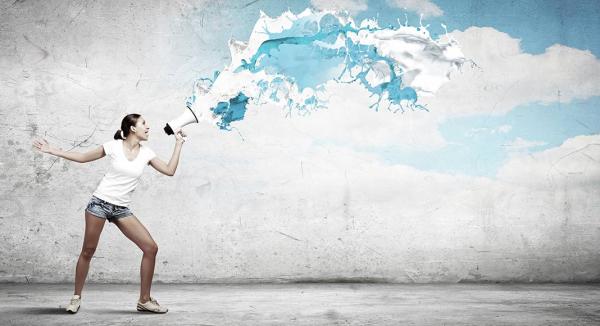 London, Canada – May 17, 2022 —
Voices' recent article, How to Create Audio Ads: 8 Tips for Digital Advertising, provides readers with an in-depth look at how to create and distribute successful audio ads. The guide is based on the company's expertise in audio content development and marketing.
For more information visit: https://www.voices.com/blog/audio-ads
This release will help readers break into audio advertising spaces and create successful campaigns to promote their brand.
Audio advertising is expected to grow by at least 8% in 2022. Additionally, it is proven to be more effective than traditional methods. One study found that ads embedded in personal playlists had a 49% greater impact on long-term memory than radio, 36% greater than TV, and 29% greater than mobile video ads.
The new article from Voices provides a comprehensive overview of the difference between audio advertising and other marketing methods readers may already be familiar with. The guide covers a range of topics, including audio advertising channels, how to write an audio script, making a compelling audio ad, and examples of successful campaigns.
Readers will learn the components of a strong audio script, including how to write a script with proper tone, length, and call to action. The guide also explains how businesses can connect with listeners using a hard, medium, or soft sell, and shows how to use the formal elements of an audio ad to create a successful campaign. Businesses should use music, sound effects, and a compelling voiceover to create a memorable ad for listeners.
The article ends with 8 industry-backed tips for creating successful campaigns. Following these simple tips, like keeping the ad simple or making sure the background music isn't too distracting to the listener, can help businesses develop professional campaigns.
About voices
Since its inception, Voices has become the leading voiceover marketplace with a talent pool of over 2 million independent voiceover artists in 160 different countries. With the publication of this guide, the company reaffirms its commitment to providing its clients with the tools and expertise they need to develop successful audio campaigns.
Interested parties can learn more about Voices and view their full suite of products, services and resources by visiting https://www.voices.com
Contact information:
Name: Tara Parachuk
E-mail: Send an email
Organization: Voice
Address: 100 Dundas St Suite 700, London, Ontario N6A 5B6, Canada
Website: https://www.voices.com/
Build ID: 89074854
If you detect any problems, problems or errors in the content of this press release, please contact [email protected] to let us know. We will respond and rectify the situation within the next 8 hours.
COMTEX_407310418/2773/2022-05-17T03:06:12