Podcast Marketing Practices | Scripting and Audio Storytelling Report Released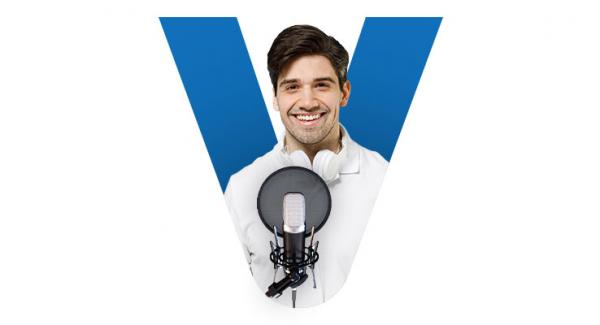 London, Canada – May 9, 2022 —
With over 850,000 active podcasts today and nearly 48 million published episodes, it could be difficult for new shows to find their audience. Offering a lifeline to those who need it most, Voices – the world's leading voice marketplace – releases a new report on how to market your podcast better in 2022.
More details can be found at https://www.voices.com/blog/best-practices-for-marketing-your-podcast-in-2022
The new report clarifies the fundamental mistake that many podcasters make: not planning ahead. Despite its simplicity to set up, podcasting is a complex art that requires constant anticipation. From having the right software to book times with guests to writing a bulletproof script that will capture the target audience, creating a great podcast takes a lot of forethought.
It can be as simple – or difficult – as choosing the right name for your podcast. As with any content creation, the title should reflect the goals and objectives of the product or service being marketed. It wouldn't make sense, for example, to market a deeply masculine motorcycle podcast with something like "Dainty Grandmother's" or "My Sister's Bike."
The title of the show should embody everything the podcast is about, regardless of the genre or topic it covers. In addition, the title must be optimized for SEO. With a massive competition base, always remember to stand out from the competition with great SEO keywords, if not in the show title, then in the titles of specific episodes.
It's also important that every podcast script is edited to make big exceptions. These 3-5 sentence snippets provide a "preview listen" on the topic of the podcast. Done correctly, it encourages listeners to tune in. It is crucial that podcast writers take this into account when writing their scripts.
Voices is the most trusted voice marketplace in the world. Its talent pool of voice professionals is considered the world's largest market for all things voice, whether voiceover or audio production.
The company serves customers from all over the world. Customers are encouraged to contact them by email.
Those interested can find more information by visiting https://www.voices.com
Contact information:
Name: Kelsey King
E-mail: Send an email
Organization: Voice
Address: 100 Dundas St Suite 700, London, Ontario N6A 5B6, Canada
Website: https://www.voices.com/
Build ID: 89074444
If you detect any problems, problems or errors in the content of this press release, please contact [email protected] to let us know. We will respond and rectify the situation within the next 8 hours.
COMTEX_406906447/2773/2022-05-09T05:41:13